Succede che è da un po' che non mi metto ai fornelli con intenti di pubblicazione, che quella torta magari la provo domani, che quella ricetta che voglio testare la preparo, ma poi non c'è la luce per fare la foto e così the queen of procrastination non sta postando una ricetta da non so quanto.
Ora davvero il momento brutto è passato e in questi giorni mi sento come se avessi appena passato un esamone importante con quella sensazione di stanchezza misto a felicità misto a tranquillità che mi pervade. Quasi un po' ebete..che meraviglia!

Prima che l'estate arrivi con temperature tropical vi propongo questa idea per una colazione meravigliosa made in Friuli Venezia Giulia. Si chiamano
sopis indoradis
[pezzi pane dorati] che altro non sono che la versione più internazionale e più conosciuta del
french toast
. Non so dirvi di preciso se sia nata prima la versione
local
o la versione internazionale, certo è che è proprio un piatto semplice e molto sostanzioso che soddisferà il vostro palato! Abbinato a frutta fresca è delizioso e vi aiuterà a risvegliarvi con il sorriso

Io davvero lo adoro! <3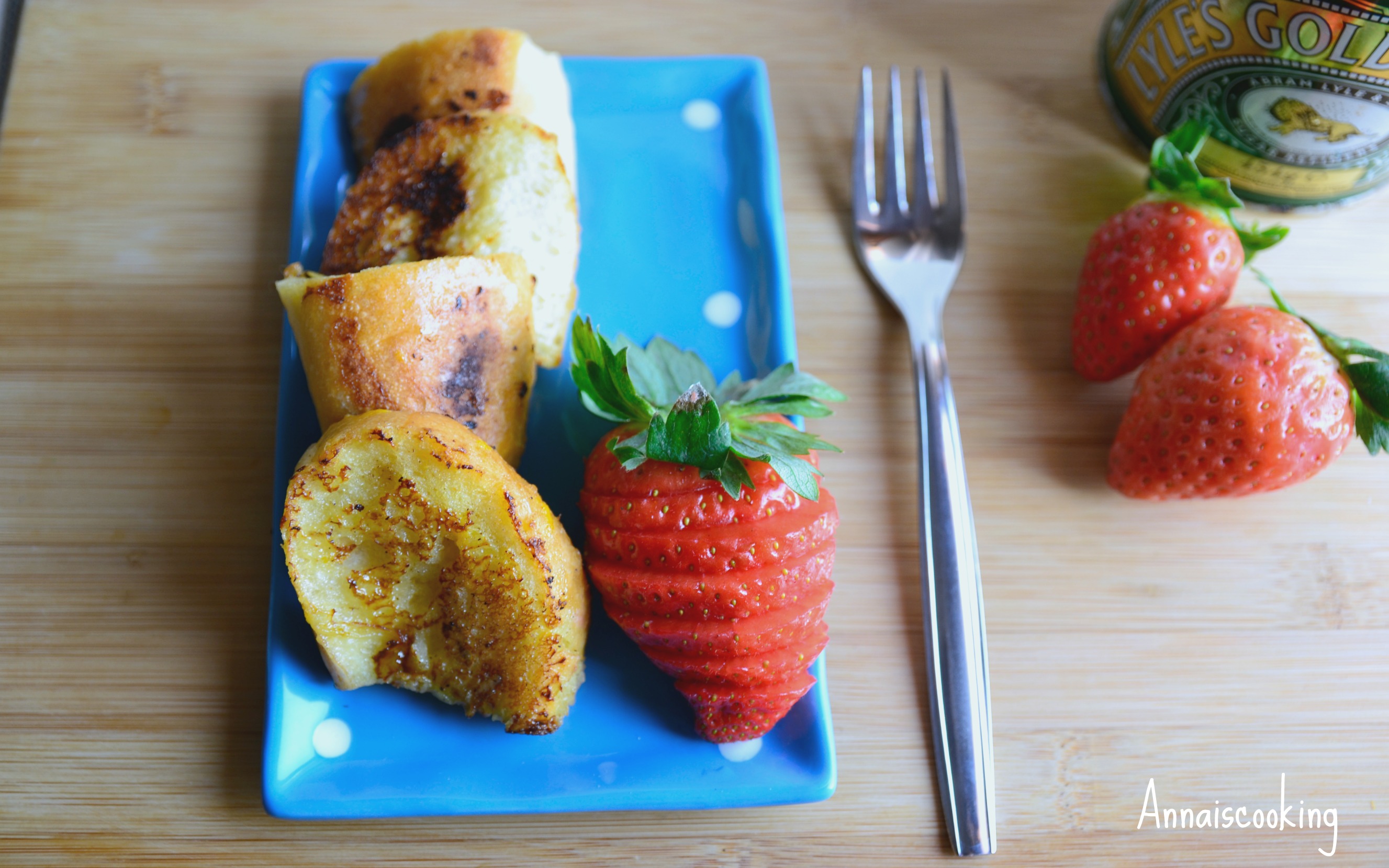 Ingredienti (dosi per 4 persone): 12 fette di pane raffermo, 2 uova, 50 ml di latte, 20 gr di zucchero, burro.
Preparazione: rompete le uova in una terrina, aggiungete il latte e lo zucchero. Sbattete il tutto energicamente con una forchetta (fino a quando si formeranno delle bolle). Tagliate il pane a fette dello spessore di 1 cm, non di più altrimenti rischiate che non si cuociano bene. In una padella antiaderente, a fuoco dolce, fate sciogliere il burro e nel frattempo passate le fette di pane raffermo nell'uovo. Facendo questa operazione, fate attenzione che si imbevano bene. Mettete subito nella padella e fatele cuocere da entrambi i lati. Togliete dal fuoco e mettetele in un piatto con carta assorbente. Gustate le sopis indoradis quando sono ancora calde.